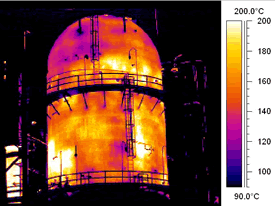 Refractory & Metallurgical Solutions has recently launched thermal scanning services.
How it Works
To inspect refractory material in furnaces, as well as kilns, the equipment must stop being used and then inspected visually. However, with the use of thermal imaging, production can continue whilst scanning the furnace or kiln. Hot spots will show up while using the thermal imager, thus easily locating the potential issues.
Benefits of using thermal scanning services:
Improved safety through early detection of problematic areas
Prevention of burn-throughs/runouts
Cost-saving through optimisation of vessel lifespan
Allows for effective selection of insulation materials that reduce energy losses, hence promoting energy savings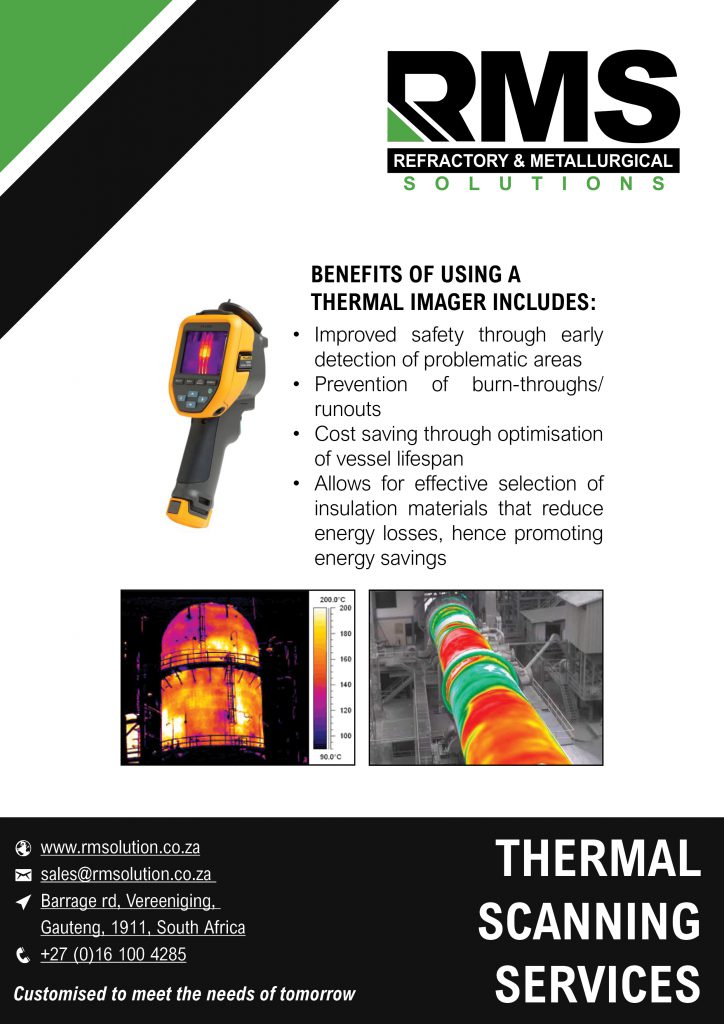 To find out more information about our thermal scanning services, contact us.
Stay up to date with Refractory & Metallurgical Solutions' activity on LinkedIn.