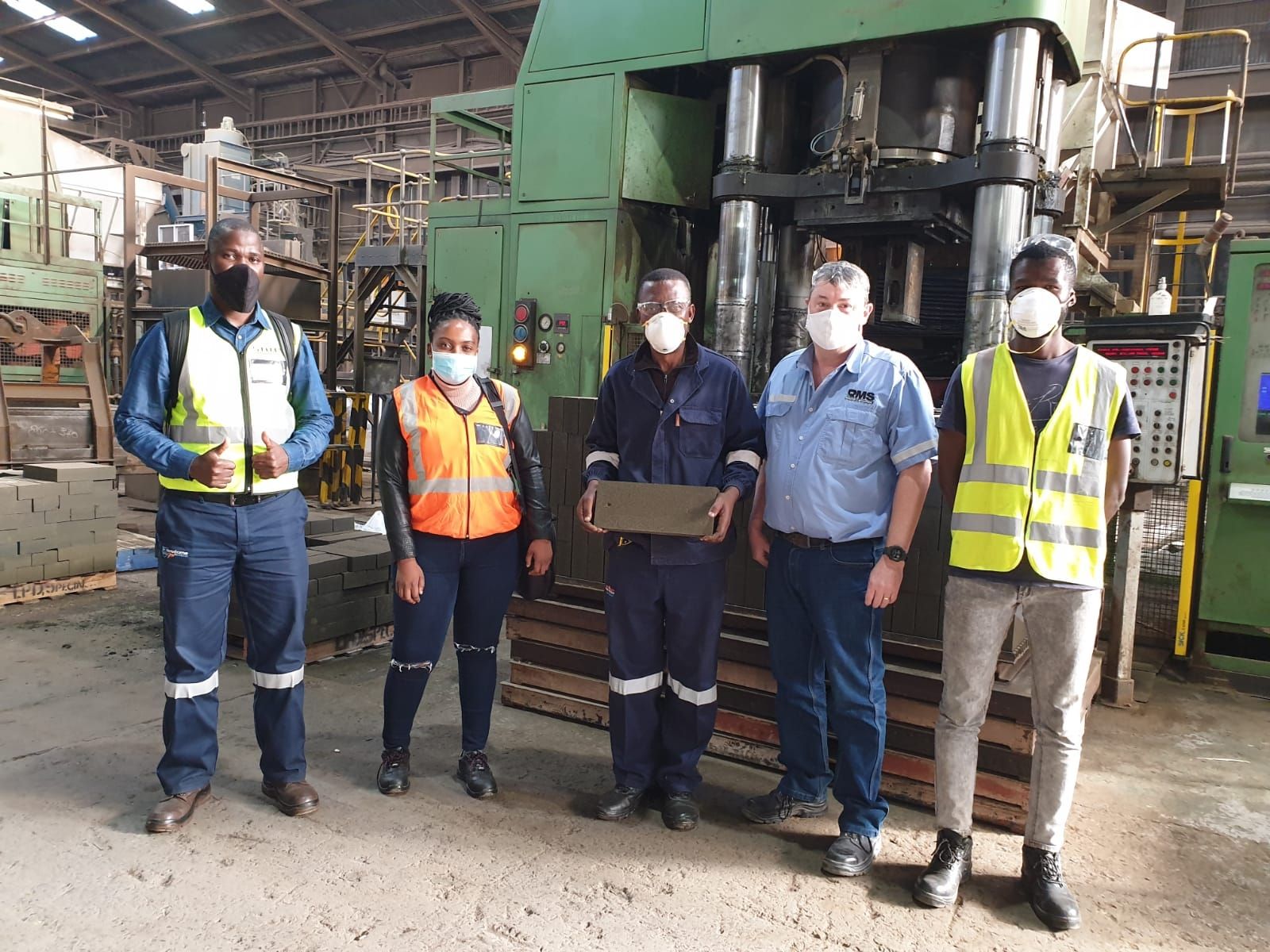 As part of the localisation requirements for the new South African Mining Act, all suppliers to mines in South Africa must have their products validated for more than 60 percent local content to be recognised under the Acts BBBEE procurement codes. This is to encourage local manufacturing of mining goods and stimulate the local economy. RMS as a local manufacturer and supplier of refractory products has engaged the SABS to verify its products, starting with refractory brick products. Once achieved, RMS will be the ONLY refractory brick supplier to mines in South Africa with accreditation and having more than 30 percent black ownership. RMS vision is to enable the unlocking of the mineral wealth of South Africa, benefiting society at large. Through its empowerment initiatives and producing refractories locally, RMS is positively contributing to the South African economy and the spirit of what the Government seeks to achieve.
The SABS auditors visited production facilities last week to start the verification process. The process is expected to be completed by the end of August at the latest. Below are the audit team Zukisa Nkonzo, Millicent Sibuya from the SABS accompanied by Thandanani Miya (Process Control Supervisor), Arno Dietrich (Operations Director) and Simphiwe Nzuza (Metallurgical Trainee).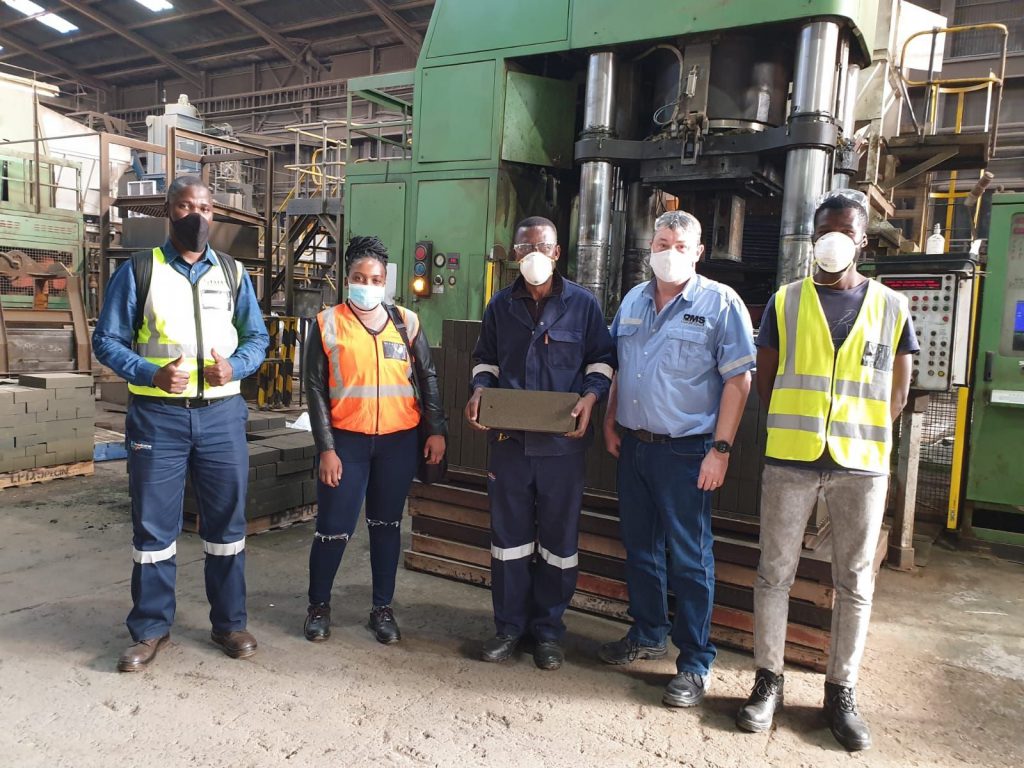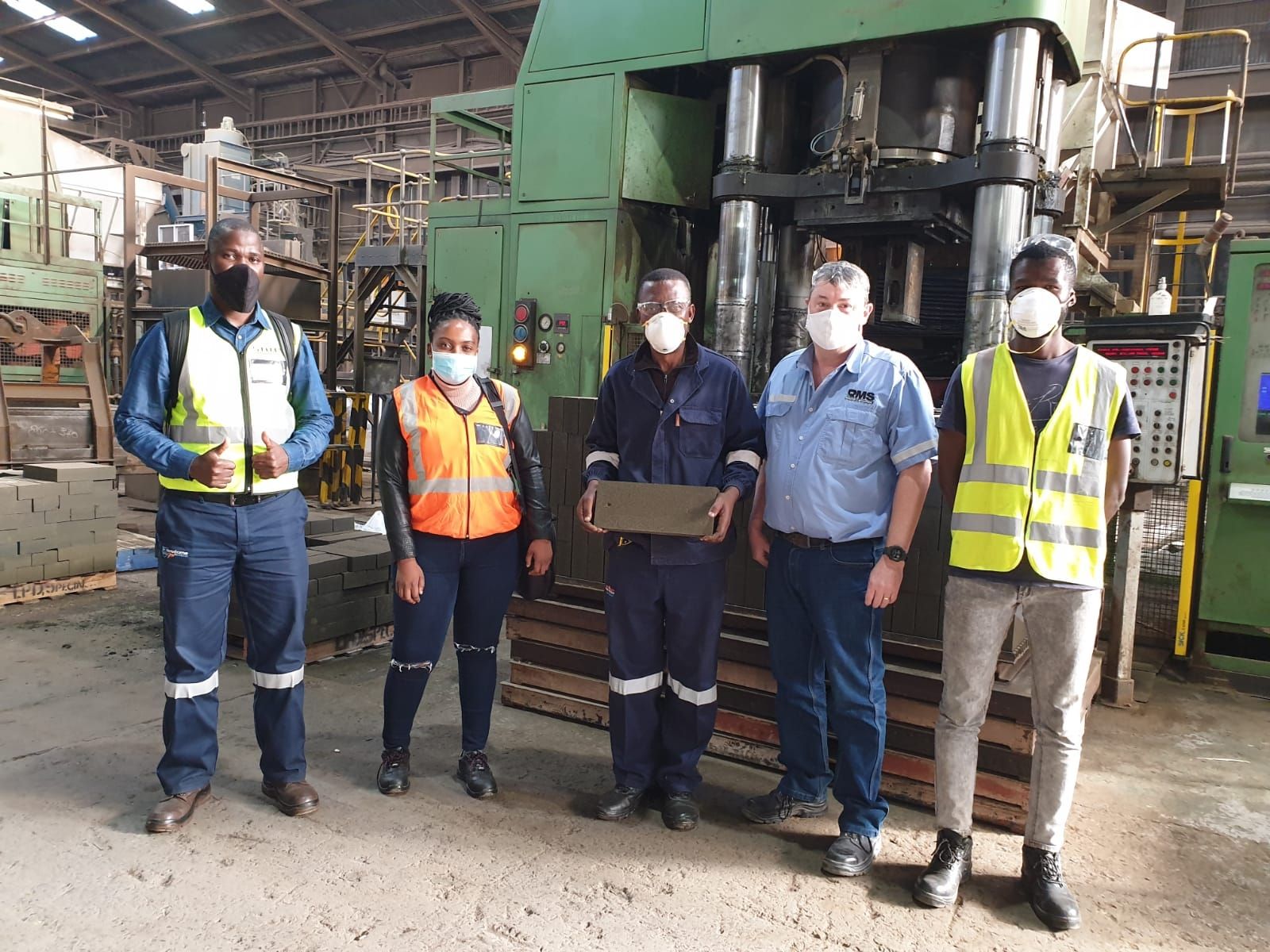 For more information regarding the audit, please contact us. Keep up to date with on our LinkedIn.