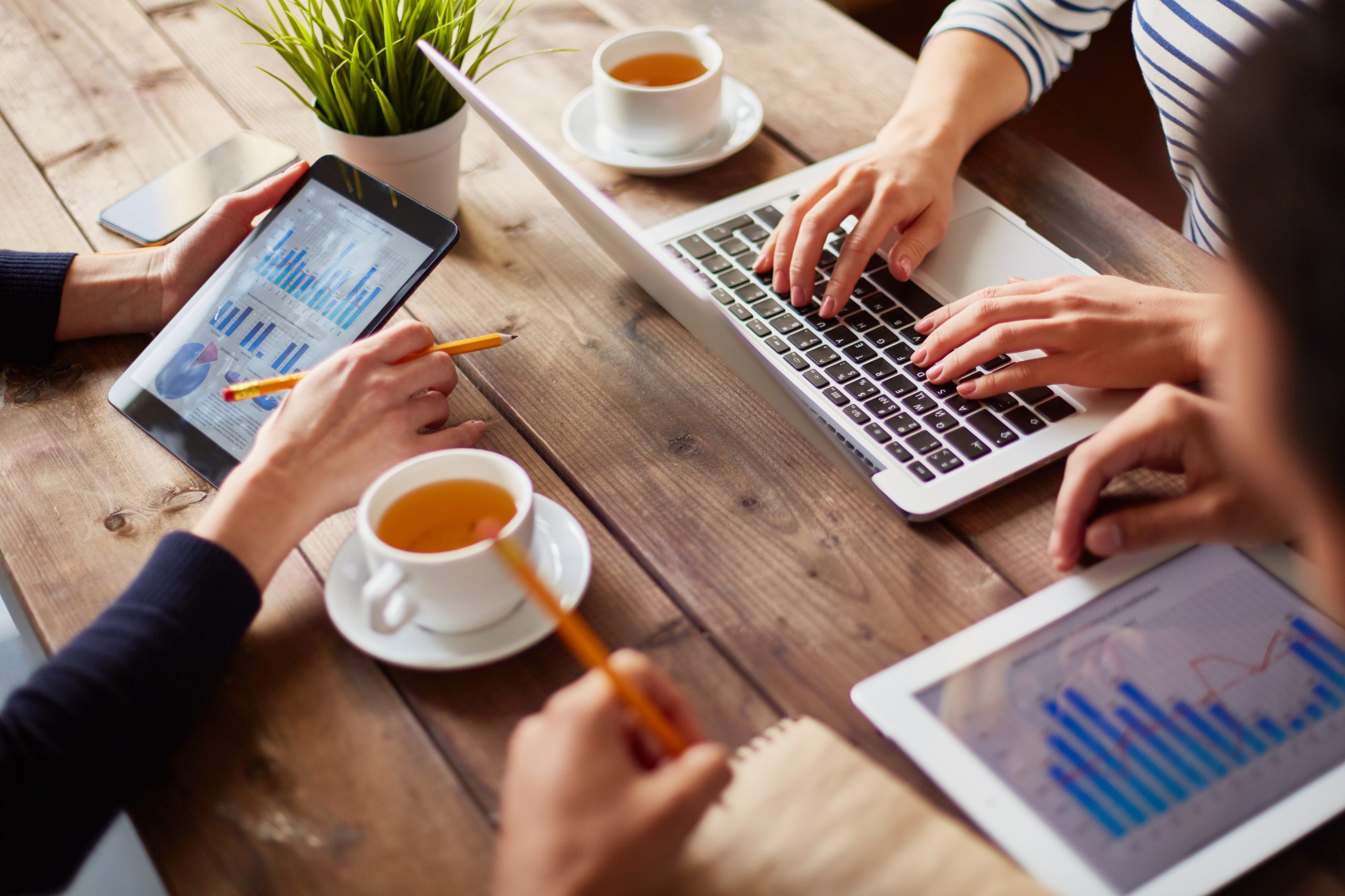 Refractory and Metallurgical Solutions has recently completed its 2021 BBBEE audit and have improved from Level 7 to Level 5. Our target was Level 4, unfortunately, Covid-19 during 2020 hampered our efforts.
However, the key highlights for RMS are:
Black ownership is 33,08 percent with Black Female Ownership being 4,10 percent;
Local manufacturer of refractory bricks and monolithic products, with the SABS localisation audit initiated in 2020 (expected to be completed by end Q2 2021) for magnesia chrome and alumina silicate products.
RMS has made positive strides since 2018, moving from non-compliant, to Level 7 in 2019/20 and Level 5 in 2020/21.
The improvements made to our BBBEE status over the 2019 period:

RMS strategy to get to Level 4 was hampered by the Covid-19 pandemic in 2020, presenting challenges in improvements in skills development and enterprise and supplier development. Despite the challenges, some progress was made on these elements.
A requirement for the new mining Charter, is that to qualify as a local supplier, the supplier must be accredited by the SABS that the products produced contain more than 60 percent local content. RMS has engaged with SABS in 2020 and due to the Covid-19 lockdowns, this process was delayed. RMS has engaged with the SABS and will be audited in H1 of 2021. Our products with more than 60 percent local content will be accredited by SABS, complying with the Mining Charter requirements. These will be initially for magnesia chrome and alumina silicate brick products.
RMS empowerment strategy to get the company to a Level 4 contributor in 2022: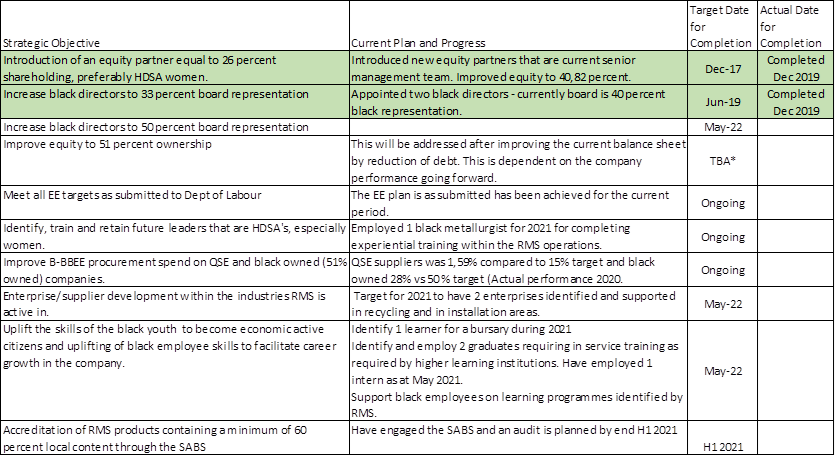 The benefits of doing business with RMS:
Local manufacturer of products beneficiating local resources like chromite, magnesite, andalusite and clay.
Local manufacturer, directly and indirectly, employing more than 200 employees in South Africa, adding significant revenue to the local economy through wages and taxes.
Local development of entrepreneurs at plant sites where recycling of used refractories makes sustainable economic sense and creates employment.
Local support and development of local black-owned refractory maintenance companies.
RMS is committed to meaningful transformation, creating a company that unlocks wealth to all employees, shareholders, communities, and supporting suppliers and businesses. We look forward to increasing our BBBEE status over the next year.
Follow us on LinkedIn for updates or contact us for more information.