Refractory and Metallurgical Solutions (RMS) is a leader in the production of magnesia chrome brick products. These products have been developed in house over many years and together with customer feedback have been refined to the products that are offered today. All products are manufactured using fused grain raw material. This raw material is produced in RMS's own fusion plant situated in Vereeniging South Africa, where high quality chromite and magnesites are smelted to form the fused spinel product at temperatures in excess of 2,000 °C. RMS have moved to brick products that have 70+ percent fused grain raw material in the brick.
RMS has over the last two years conducted many trials on raw materials and has reduced the dependence on imported magnesia materials. This has resulted in the final product price only having 10 percent of its costs affected by exchange rate volatility. In the South African context, this allows RMS to keep prices constant for longer periods of time and with a high Rand component, makes the product pricing extremely competitive against our competitors. When taking into account the higher fused grain content, the customer is buying a performance brick at a competitive price.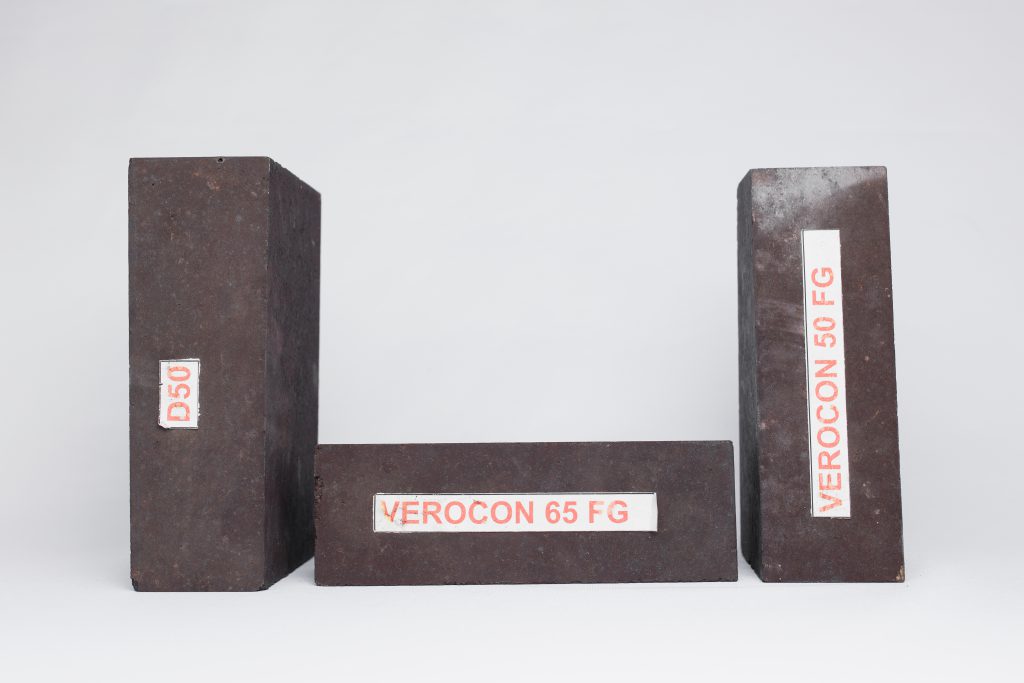 RMS has been approved to supply Hatch designed furnaces due to product quality standards and performance. In addition, RMS is able to manufacture the brick within the tighter tolerances required and to the shapes required. RMS has supplied numerous large projects (the list can be seen on our website at www.rmsolution.co.za). Our products have been supplied worldwide to countries like Chile, Indonesia, Australia, Canada, United States of America, Namibia, Zambia, Zimbabwe, Botswana and Democratic Republic of Congo.
In addition, RMS supplies consumable brick, mainly to Pierce Smith converters, Anode fire refining furnaces in copper and other EAF smelting applications. Our products allow customers to achieve the lower unit cost of production through lower refractory costs and optimal performance improving vessel productivity.
RMS has developed an excellent technical support structure for all users of these products. These include desk top analysis, post mortem analysis, plant operations analysis and overall QA of installations. Our management team is made up of metallurgists and engineers that have many years' experience in the producing of these products as well as the processes that utilize these products. Our aim is to be the preferred refractory and metallurgical solutions supplier to our customers, adding value throughout the production chain. To this end we strive to form partnerships and assist customers in all technical aspects of refractories and their use in their processes.
If you require more info about our products, contact us at sales@rmsolution.co.za or  +27-16-100-4284.
For more news, read here.
Follow us on LinkedIn.